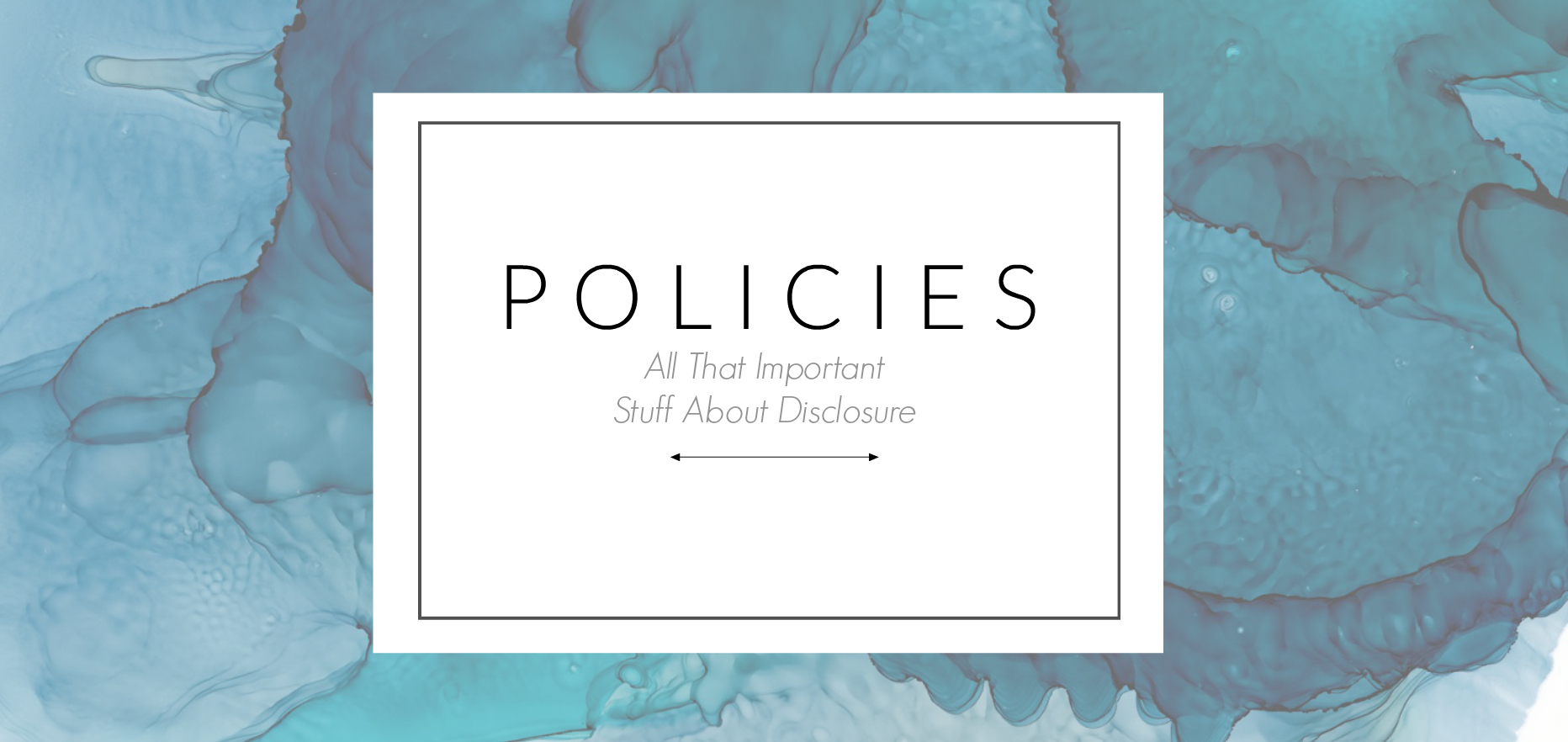 Affiliate Disclosure
This website  -LakeandRiverStudio.com- occasionally uses affiliate links or ads for monetization, which means if you click on links to products or websites in my posts and make a purchase, this can result in a credit, monetary, or product compensation credited to this site.
I only endorse or recommend products and services I have used or currently use, or believe they offer a quality experience.
Lake and River Studio might occasionally post product reviews. Some reviews are self-sponsored. Reviews sponsored by an outside source, i.e. another retailer or manufacturer are my own opinions and experiences and are not swayed for monetary compensation. Most reviews are not compensated in any way other than with the initial review product and/or giveaway sponsorship. Reviews or product highlights with other compensation will be noted.
Privacy Policy
(Privacy policy synopsis in easy language:
We have google analytics and google adsense tracking your IP to provide web traffic stats and targeted ads. If you look at the bottom of a blog post on Just Add Cloth, you will see a small google ad as an example.
If you decide to subscribe to the newsletters, you must agree that you are doing so. We have a double opt-in to  subscribe so no one can do it by accident. Each email has an unsubscribe link at the bottom. You can choose to unsubscribe at any time for any reason. Your email is NEVER shared with anyone else unless you added it to a giveaway form. If you added the email to a giveaway form, it is only shared with the sponsor for mailing purposes and ONLY if you are the winner and respond to winner contact. The sponsor is not allowed to add you to their email list without an opt-in from you.
If you choose to leave a comment on a blog post, it is your choice. In order to comment, you must use a name and email. It does not need to be a real name or even a real email address. If you want me to delete your comment, just ask. Your IP is also added to the backend data of your comment in order to control spam. This is for your benefit. No one wants to sift through a bunch of spambot comments advertising who-knows-what.
If you place an order on LakeAndRiverStudio.com, we use woocommerce to run the store and PAYPAL to collect payment. We keep your order info for seven years for tax purposes. This does NOT include your credit card information. We never actually see your credit card information other than your name. That is handled by paypal, and they have been in the currency collection business a long time. We have an SSL, but payments are collected by trusted third parties just in case.
If you click through to our ETSY shop and place an order there, your financial information is handled through ETSY Payments and/or Paypal. ETSY has their own policies with how long they retain your information. The Lake & River Green Company LLC will only retain paper copies of orders for seven years. Then we will shred them or burn them. They do NOT contain your financial info.
We have some affiliate links here and there on both justaddcloth.com and lakeandriverstudio.com. Affiliate links will go through shareasale and shopstyle. These services will track your click through in order to track our stats and calculate our earnings.
The Lake & River Green Company Privacy Policy
This Privacy Policy describes how your personal information is collected, used, and shared when you visit or make a purchase from justaddcloth.com and lakeandriverstudio.com.
PERSONAL INFORMATION WE COLLECT
When you visit the Site, we automatically collect certain information about your device, including information about your web browser, IP address, time zone, and some of the cookies that are installed on your device. Additionally, as you browse the Site, we collect information about the individual web pages or products that you view, what websites or search terms referred you to the Site, and information about how you interact with the Site. We refer to this automatically-collected information as "Device Information."
We collect Device Information using the following technologies:
– "Cookies" are data files that are placed on your device or computer and often include an anonymous unique identifier. For more information about cookies, and how to disable cookies, visit http://www.allaboutcookies.org.
– "Log files" track actions occurring on the Site, and collect data including your IP address, browser type, Internet service provider, referring/exit pages, and date/time stamps.
– "Web beacons," "tags," and "pixels" are electronic files used to record information about how you browse the Site.
Tracking apps in use on this site include Google analytics, google adsense, and affiliate clicks to shareasale.com.
Additionally when you make a purchase or attempt to make a purchase through the Site, we collect certain information from you, including your name, billing address, shipping address, payment information (including credit card numbers , email address, and phone number.  We refer to this information as "Order Information." Any financial information is processed through ETSY or PAYPAL. Your credit card information is not stored or even seen by The Lake & River Green Company.
When we talk about "Personal Information" in this Privacy Policy, we are talking both about Device Information and Order Information.
HOW DO WE USE YOUR PERSONAL INFORMATION?
We use the Order Information that we collect generally to fulfill any orders placed through the Site (including processing your payment information, arranging for shipping, and providing you with invoices and/or order confirmations).  Additionally, we use this Order Information to:
Communicate with you;
Screen our orders for potential risk or fraud; and
When in line with the preferences you have shared with us, provide you with information or advertising relating to our products or services.
We use the Device Information that we collect to help us screen for potential risk and fraud (in particular, your IP address), and more generally to improve and optimize our Site (for example, by generating analytics about how our customers browse and interact with the Site, and to assess the success of our marketing and advertising campaigns).
SHARING YOUR PERSONAL INFORMATION
We share your Personal Information with third parties to help us use your Personal Information, as described above.  We also use Google Analytics to help us understand how our customers use the Site–you can read more about how Google uses your Personal Information here:  https://www.google.com/intl/en/policies/privacy/.  You can also opt-out of Google Analytics here:  https://tools.google.com/dlpage/gaoptout.
Finally, we may also share your Personal Information to comply with applicable laws and regulations, to respond to a subpoena, search warrant or other lawful request for information we receive, or to otherwise protect our rights.
BEHAVIOURAL ADVERTISING
As described above, we use your Personal Information to provide you with targeted advertisements or marketing communications we believe may be of interest to you.  For more information about how targeted advertising works, you can visit the Network Advertising Initiative's ("NAI") educational page at http://www.networkadvertising.org/understanding-online-advertising/how-does-it-work.
You can opt out of targeted advertising by going here:
GOOGLE – https://www.google.com/settings/ads/anonymous
BING – https://advertise.bingads.microsoft.com/en-us/resources/policies/personalized-ads
Additionally, you can opt out of some of these services by visiting the Digital Advertising Alliance's opt-out portal at:  http://optout.aboutads.info/.
Subscribing to the newsletter requires double opt-in. You may unsubscribe at any time.
DO NOT TRACK
Please note that we do not alter our Site's data collection and use practices when we see a Do Not Track signal from your browser.
YOUR RIGHTS
If you are a European resident, you have the right to access personal information we hold about you and to ask that your personal information be corrected, updated, or deleted. If you would like to exercise this right, please contact us through the contact information below.
Additionally, if you are a European resident we note that we are processing your information in order to fulfill contracts we might have with you (for example if you make an order through the Site), or otherwise to pursue our legitimate business interests listed above.  Additionally, please note that your information will be transferred outside of Europe, including to Canada and the United States.
DATA RETENTION
When you place an order through the Site, we will maintain your Order Information for our records unless and until you ask us to delete this information. Otherwise, order data is retained in paper form for up to seven years for tax purposes. After this time is up, we destroy all physical copies of your order data.
MINORS
The Site is not intended for individuals under the age of 18.
CHANGES
We may update this privacy policy from time to time in order to reflect, for example, changes to our practices or for other operational, legal or regulatory reasons.
CONTACT US
For more information about our privacy practices, if you have questions, or if you would like to make a complaint, please contact us by e-mail at justaddcloth@gmail.com or by mail using the details provided below:
PO Box 44065, Eden Prairie, MN, 55344, United States
Giveaway Policies
NO PURCHASE NECESSARY to enter any giveaways.
Participants must be 18 or older and a current resident of the United States. Only one participant per household.
Sweepstakes duration is stated in the post or generated form. No early entries or back entries will be included in the drawing.
Entries are collected online via comments or a third party form.  Each task in the form is worth one entry unless otherwise noted in the form. Participant information is not shared with any third parties and will not be used outside of the particular event. Only winner contact information will be forwarded to the sponsor for award purposes. SPONSORS may NOT request the email list of participants by law.
Prize description is available at the top of the entry form.
Likelihood of winning is determined by the number of entries received. Entries are verified and duplicates will be removed. Entries are tracked by email and IP addresses to avoid entries via artifice. Any entries determined to be purposely breaking the official rules will render that participant disqualified.
Winner will be drawn within 72 hours of the giveaway end date.
Winner is chosen randomly by a random number generator or the random generator with the form interface. Winner will be posted on the original giveaway post.
Winner will receive an email notification and will have 72 hours to claim the prize. If winner does not respond in the allowed time, a new winner will be drawn. Winner will submit necessary information to claim prize.
lakeandriverstudio.com is not responsible for unfulfilled award promises or prizes lost or damaged in transit. LakeandRiverstudio.com cannot be held responsible for damage or injury incurred by the sweepstakes prize or in relation to the sweepstakes.
All sweepstakes hosted by justaddcloth.com are based in the U.S.A.
VOID WHERE PROHIBITED BY LAW

Join the Fun
Add A Little Color to Your Life
This error message is only visible to WordPress admins
Error: API requests are being delayed for this account. New posts will not be retrieved.
Log in as an administrator and view the Instagram Feed settings page for more details.