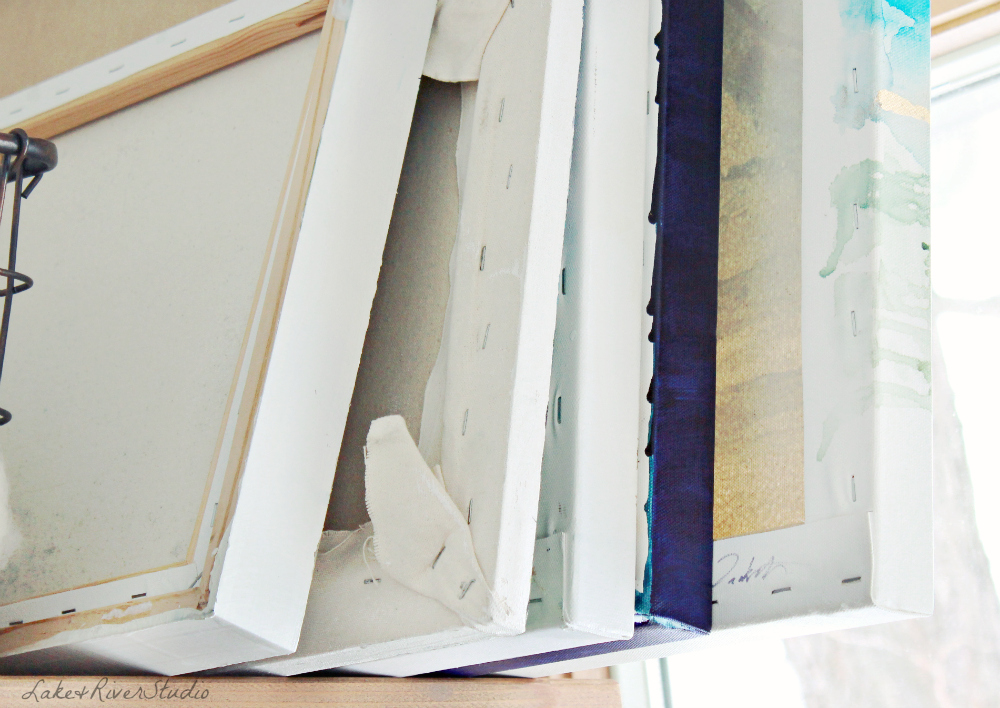 The painful reality of shipping fine art.
You've been there. We all have. You found something you love in an online shop, you go for it. You're hitting "add to cart"!
All is well and you update your zip code only to choke on your own tongue when you see the shipping charges. Nope! Not paying that! Abandon cart and click away weeping.
It is shipping sticker shock. It happens in all realms of online retail. Anyone who doesn't ship items often suffers from it. How is it so high? These people are ripping me off!
But they aren't. Call it the Amazon effect. People have gotten so used to free or cheap shipping, they expect it, without considering what goes into that reduced shipping rate.
What goes into shipping costs?
When you ship a package, there are several things to consider that add up costs.
-Packing materials
You are not going to just toss a ceramic mug into a poly-mailer bag. You painstakingly wrap it in paper and bubble wrap and place it in a sturdy box so that it arrives in one piece. Having It arrive broken makes for an unhappy customer. Not only are you out packaging money, shipping money, and the cost of the mug, you then double it all to send another. So you try to package it safely. Those materials cost money.
-Package Weight
Mail is charged by weight and size. Your item could be one inch wide, but if it weighs 40 lbs, it Will be costly to ship. Trucks and planes have weight restrictions, so package weight is a huge factor.
-Package size
Big packages cost more to ship regardless of weight since they take up a lot of space on the truck and require more handling. Oddly shaped packages are even more expensive since they don't stack well like square boxes do. This is where posters and art prints get expensive. A sturdy shipping tube is the safest way to send an art print, but they are expensive to ship. They roll around and require more handling than a stackable rectangle.
-Distance
When you mail something, you are basically renting space on a truck/plane/ship. Renting that space for a few hours will obviously be less costly than renting that space for four days. So sending an item from Maine to California will be far more expensive than sending an item from Wisconsin to Minnesota. And international shipping even more so since it needs to fly there, get through customs, and possibly require VAT pay. When was the last time you paid $5 for a plane ticket on an international flight? Right.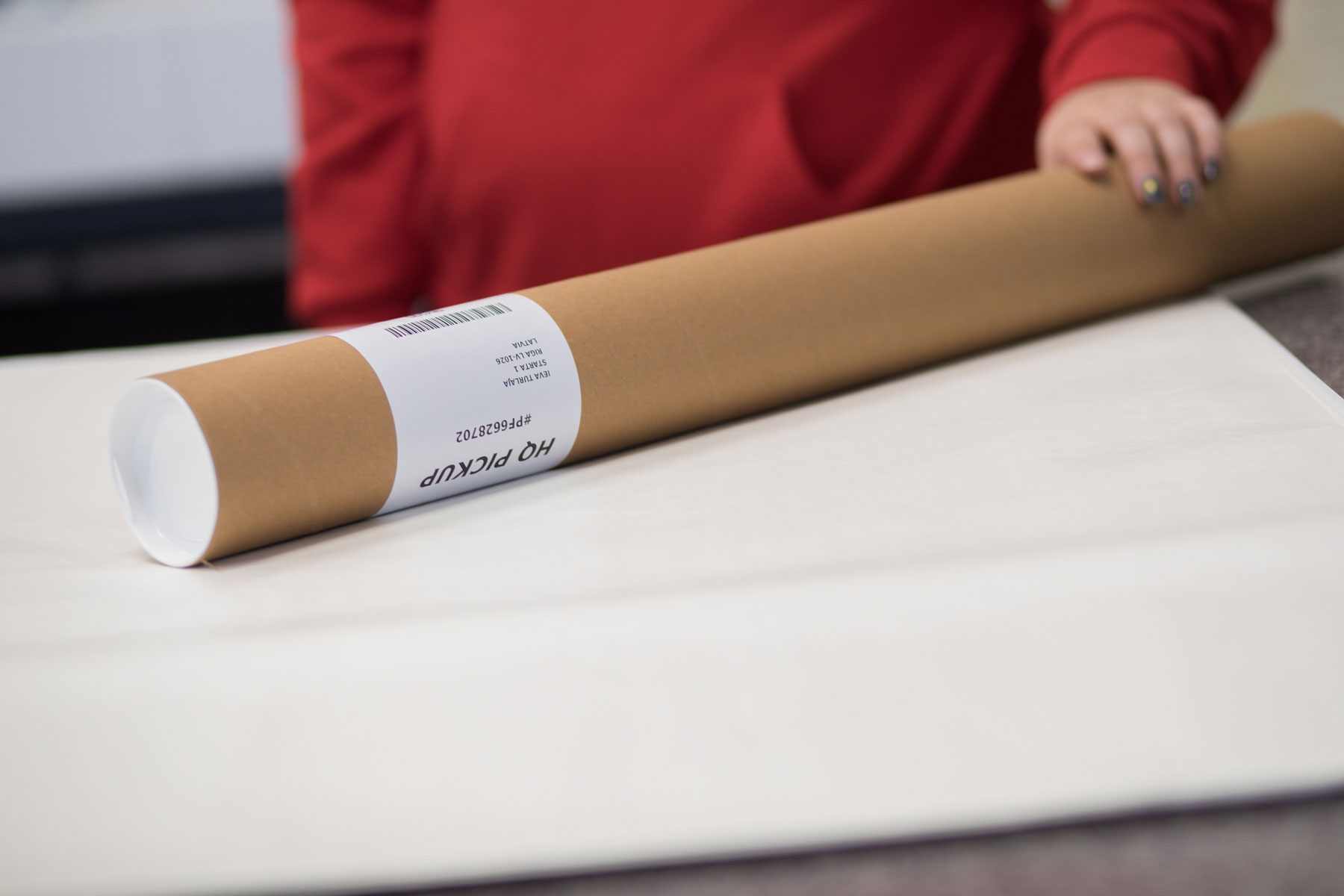 So how is shipping cheaper at the big websites?
Big retailers make enough sales to negotiate certain deals with shipping companies. Sometimes the rates they pay are literally 98% lower than the rate a small business must pay. And don't forget behemoths like Amazon now have in-house shipping and delivery as well. The amazon warehouse near me is always hiring drivers for a whopping minimum wage. Meanwhile USPS, UPS, and FedEx are paying their drivers much more than minimum wage. That money has to come from somewhere.
Then of course, there is the crazy cheap shipping for China debacle. Although that is changing.
In addition to special reduced shipping rates, big companies generally have online stores, brick and mortar stores, and additional revenue streams. Having other revenue outside of online sales allows these companies to eat shipping costs in a way a small retailer simply cannot.
So it might feel like small businesses overcharge on shipping, but in reality they are usually losing a lot of money on shipping. When you purchase that cute mug from a small Etsy shop, you probably paid MAYBE $6 on shipping and felt annoyed about it. But that shop owner also paid about $12 to actually ship it to you and had the absorb the remaining $6. (Dont forget the packaging and labels.)
This makes it incredibly difficult to turn a profit unless you start charging people $65 for a mug.
it might feel like small businesses overcharge on shipping, but in reality they are usually losing a lot of money on shipping
Small shops are stuck in a dilemma then. Do they charge actual shipping costs to be transparent to their customer base? Or do they pad the retail price of the item to cover more of the shipping? It can be kind of a lose-lose no matter what. Either potential customers hate the shipping price or hate the retail price. And hiding shipping costs just perpetuates the problem of people being ignorant to the real costs.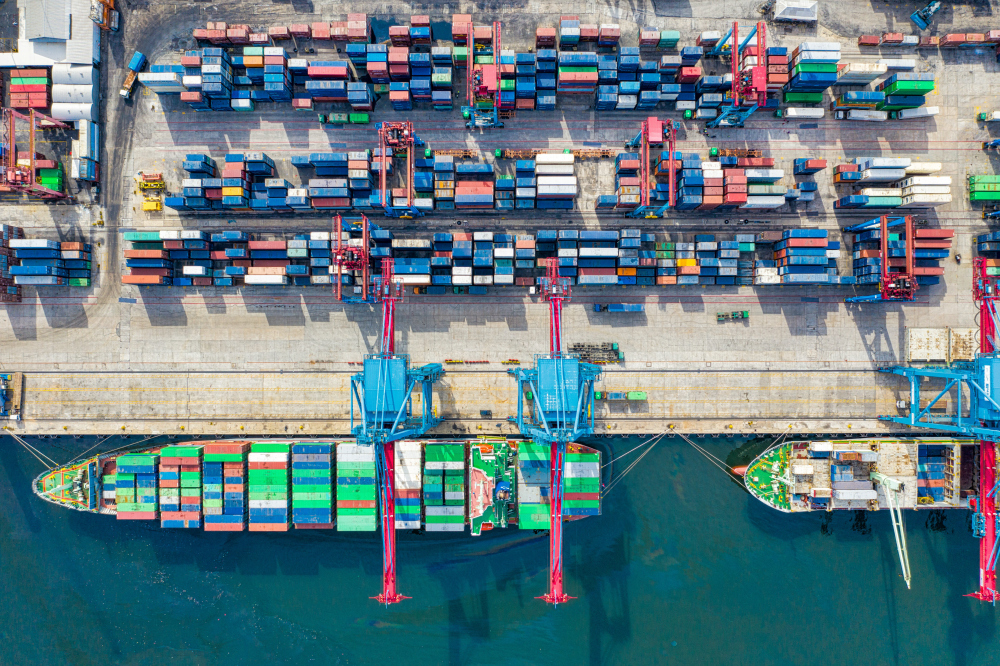 All those shipping containers serve a purpose before they become houses for hipsters.
If I package up a medium sized canvas, and it was a heavier quality canvas with lots of heavy paint, and I appropriately added protective corners, acid free paper, bubble wrap, water protection plastic, and a sturdy art/mirror box, I already spent about $40 on packaging before I even hit the post office. Add on shipping, insurance, a shipping upgrade, tracking, delivery confirmation…..and suddenly it is costing me $375.00 to ship this painting to my customer. Quite frankly, if this painting was small enough that I was shipping it already stretched, it was under $1,000.00 to begin with. I am not about to take a 40% hit to cover shipping.
I used to sell cloth diapers and it was simpler situation with shipping. Nothing needed bubble wrap, poly-mailer bags were usually good enough. Packages were somewhat light weight. And still, the shipping costs ate 85% of my profits.
So what do we do about it?
For one, understand that when the shipping seems high, it usually just means the seller is being more honest. Take that for what it is worth. The money is coming from somewhere, whether it is shipping charges or sale price. A retailer who absorbs all the costs at all times won't be in business long.
Consider buying more locally. Obviously, if you can pick a purchase up, it saves both you and the seller some money. Plus, supporting local small businesses is a good thing.
If you are looking at purchasing art specifically, check out local art fairs. You get to see the art up close in person, and no shipping charges. It saves on packaging waste as well.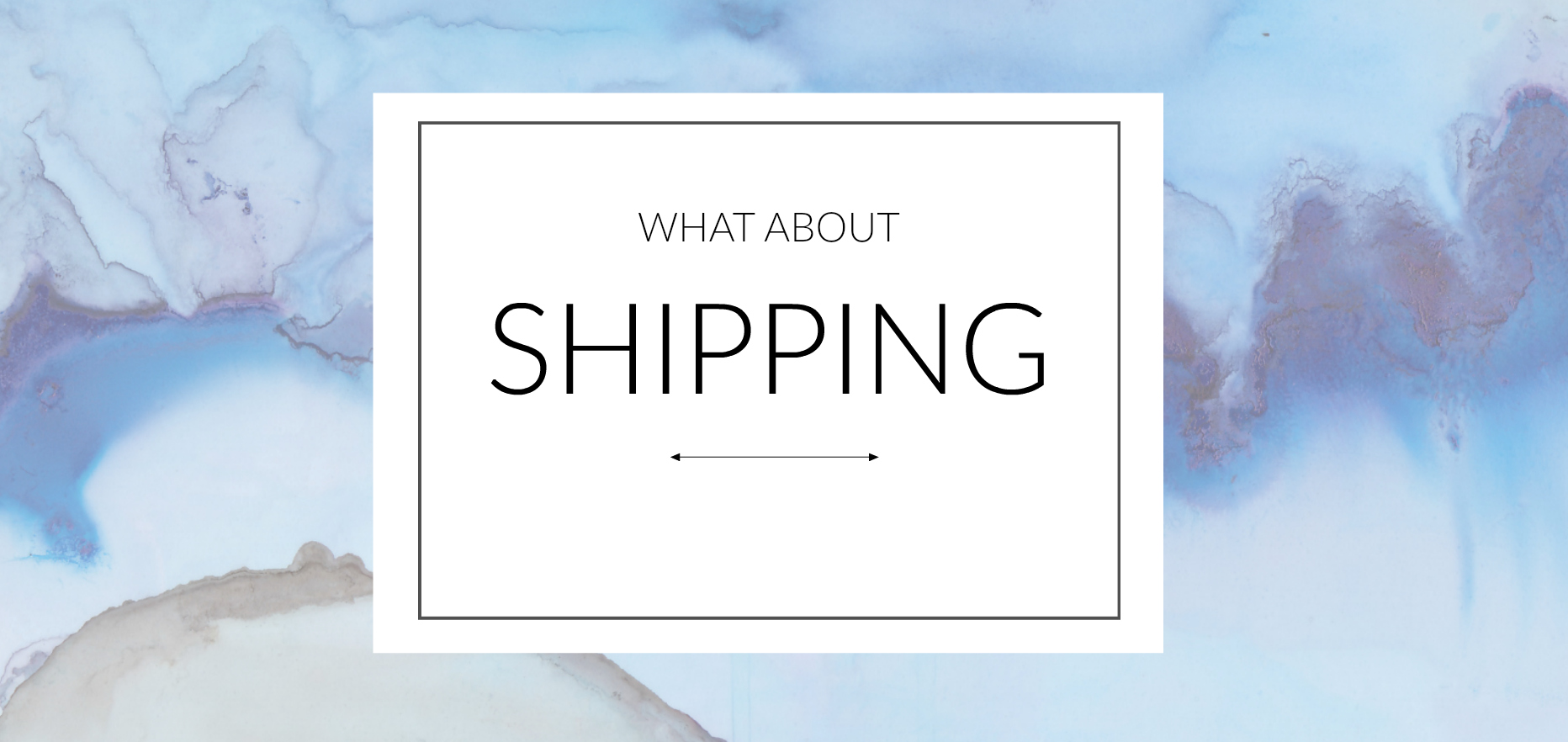 If shipping charges bother you, you probably also won't like the markups in galleries.
So instead check out local boutiques, wineries, restaurants, cafes, and fairs. Many of these places will display and sell pieces by local artists. Or find local artists you like and ask them if you could have a private rummage through their studio. When you buy directly from the artist and cut out all those middlemen, everyone wins. (Well maybe not the middlemen.)
It is all too easy to ignore cognitive dissonance and somehow think these costs just disappear into the ether. It happens. However, it would be helpful for all of us to remember the realities of business and cultivate a little empathy for the Mom&pop shops who receive the bulk of the shipping complaints. Next time you get angry and abandon your online shopping cart, head to the post office and try sending a care package to a loved one without sputtering at the charges. A little perspective is great at diffusing those negative emotions.
►►Join the Fun◄◄
►►Add A Little Color to Your Life◄◄

This error message is only visible to WordPress admins

Error: API requests are being delayed for this account. New posts will not be retrieved.

Log in as an administrator and view the Instagram Feed settings page for more details.
►► Lake & River Studio - Creating A Life of Vibrant Color Inspired by Nature ◄◄