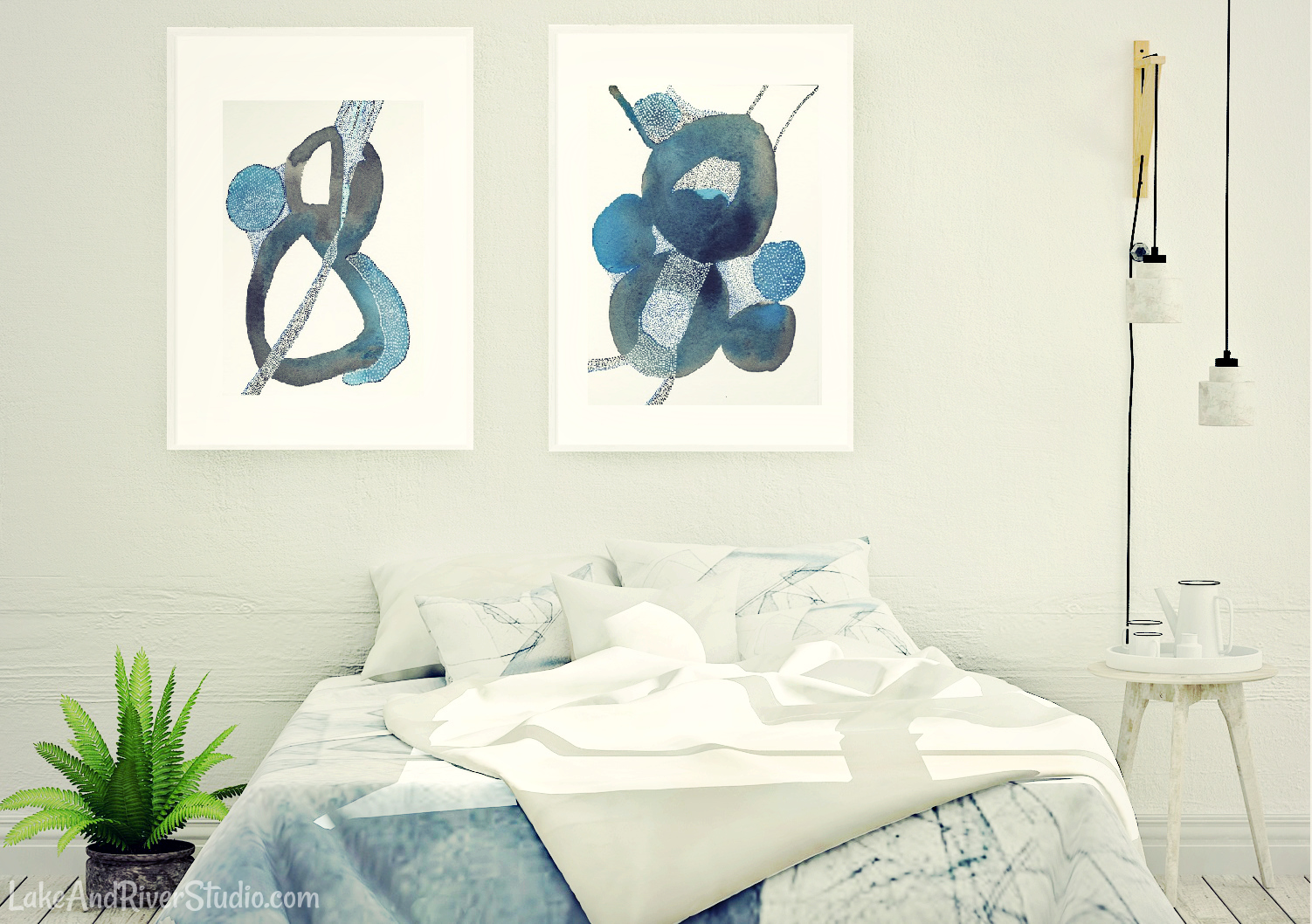 Collecting Art: How to Get Started
Do you hate your blank walls and shelves? Do you have trouble deciding on decor? Want an amazing gallery wall, but fear buyers remorse?
Getting an art collection going sounds kind of intimidating. Isn't art collecting for wealthy people who can afford to change it all on a whim? Maybe if you are talking about large pieces or only collecting from well known artists. See, the great thing about starting an art collection is it really is for anyone, from any class, on any budget.
We all have the potential to amass an impressive collection of original art. Some of us just just have to go about it in different ways.
Start small
Committing to a large and expensive canvas is too big of a step for most people on a normal budget. So start small. Begin with buying a small piece that speaks to you, and has a price point that won't invoke regret. Much like people should live in their house for a year or two before making major renovations, you should live with a small art collection for a while before committing to a huge commission. This helps you figure out your style. I have a lot of old paintings I picked up in the earlier years that just don't really work for my style anymore as I matured and figured out what I really like. Luckily, those pieces were inexpensive and smaller, so storing them or selling them isn't difficult. So maybe don't spend $20k on a giant clown painting right off the bat in case this phase of your's isn't going to last.
Go for unknown
Famous artists make expensive art. Spending your hard earned money on a well known artist is fine. Maybe it was your dream. But if you are just starting out art collecting, you don't need to break the bank.
Hit up the art fair scene. There are thousands of art fairs, craft shows, and music festivals each year with vendors selling their creations. Paintings, sculptures, pottery galore. Quite a few artist begin in the craft fair circuit. By hitting these places up, you can discover lesser known creators AND support these artists by talking with them, signing up for their email lists, and buying from them. Lesser known is less expensive which is simply necessary for those of us on an average income. Plus, you never know who will get their big break eventually. Many, many years ago I bought two pieces from an unknown artist at a large art fair. Back then, no one had ever heard of him. He is most definitely NOT an unknown now. My two pieces from him are quite possibly worth a lot more now than what I spent back then.
Try estate/garage sales or buy/sell/trade websites
The selling groups on Facebook really do offer anything. Checkout Facebook marketplace and Craigslist for original art. People have to offload art they no longer want somehow. And these places are popular since they avoid fees.
Check out estate sales and garage sales. Estate sales in old neighborhoods where a big Victorian house is finally being offloaded by a family who has owned it for over a hundred years are a goldmine. Often families just want to be rid of things quickly and don't hire a service to run their sale. I've picked up quite a few original paintings and an array of antique frames at these places. They may have no attachment to old aunt Mildred's eccentric bird paintings, but those works might go perfect in your gallery wall with a little cleaning up. Before I had children, estate sales full of musty smelling antiques was my favorite way to spend a Saturday.
Once you've been collecting odds and ends these ways and have figured out your preferred style, THEN you can make the decision to buy a big piece from a gallery or request a big commission from an artist you admire. I really don't recommend going big any sooner, much like decorating your new house before you've had a chance to live with how it functions or see how the light bounces off certain walls. Besides, art collections that begin slowly and grow over the course of many years are more interesting. Each piece is a page in your story.
►►Join the Fun◄◄
►►Add A Little Color to Your Life◄◄
►► Lake & River Studio - Creating A Life of Vibrant Color Inspired by Nature ◄◄