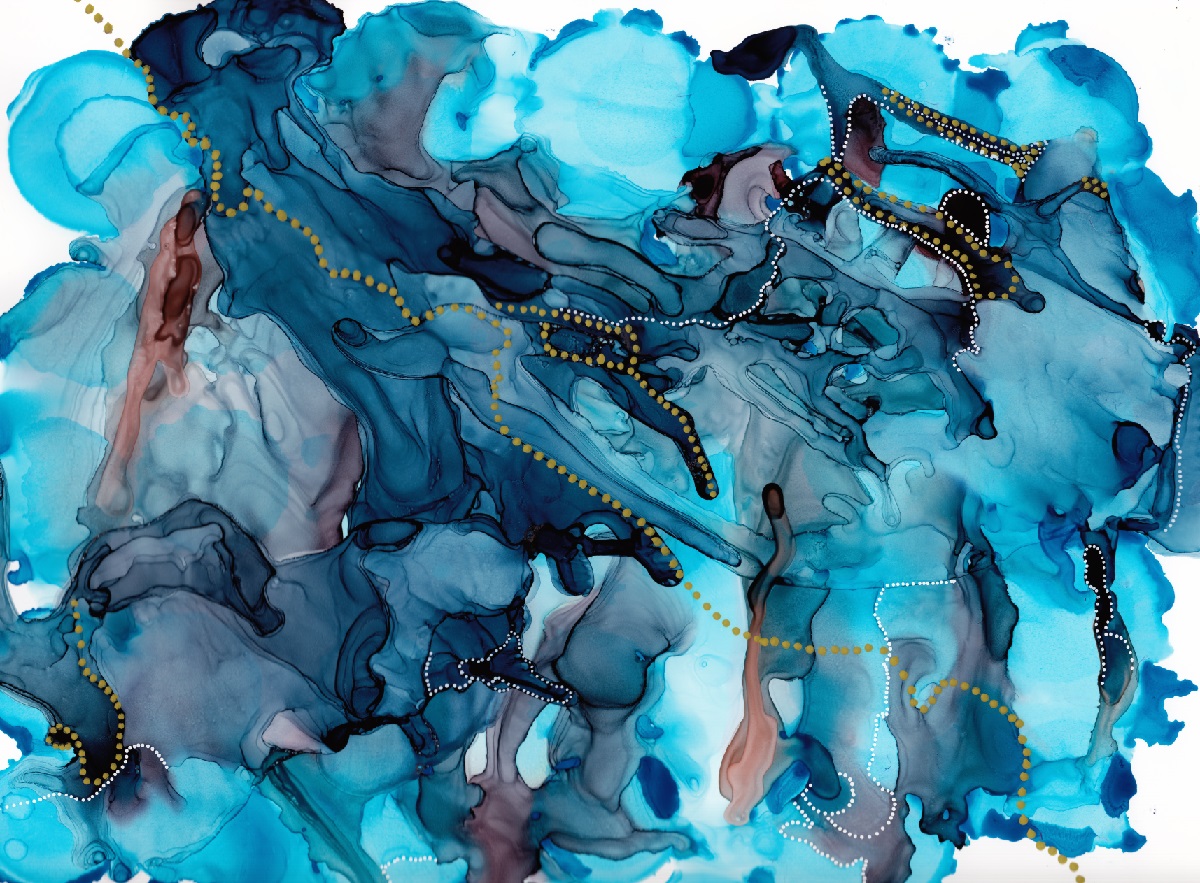 Blue Turquoise Ink Abstract Painting
I am trying to fall asleep, but slumber eludes me. I cannot shut off my brain and find the needed peace to drift off. my mind is buzzing with information. I am a human, a woman, a mother,a conscious being. How can we shut off the mind and why would we?
Title: Mind Map
The painting itself is 9×12.
Even in a UV protective frame, it should not be hung in direct sunlight.
This piece is the original.

Finished product:
-9×12 poly paper
-signed by artist
►►Join the Fun◄◄
►►Add A Little Color to Your Life◄◄

This error message is only visible to WordPress admins

This endpoint has been retired
►► Lake & River Studio - Creating A Life of Vibrant Color Inspired by Nature ◄◄