Description
Lava Bay is a majestic swirl of warm tones and metallics created with inks, isopropyl alcohol, droppers, and blown air on nonporous surface.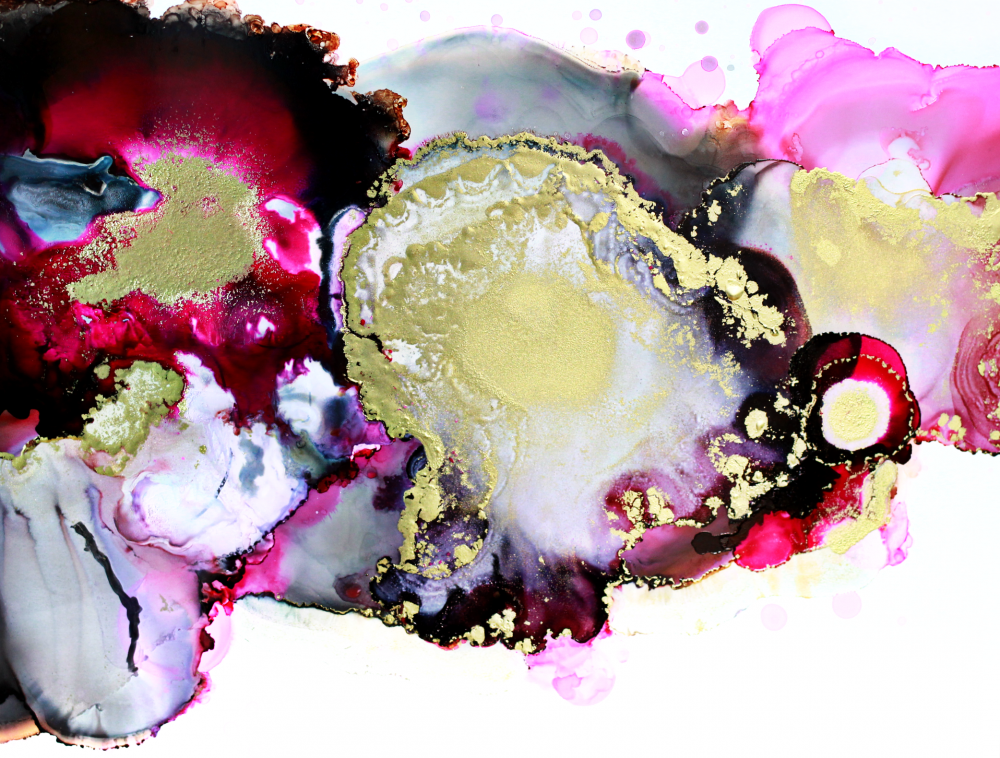 This painting is a fluid art piece done using alcohol ink, isopropyl alcohol, controlled air with straws, various droppers, and synthetic paper.
The painting itself is 9×12 in an 11×14 matte with an art viewing window of 8×10.
It is coated in a UV resistant non-yellowing protective museum varnish. This should help protect against fading, but it should still not be hung in direct sunlight.
It is secured in a professional matte with acid free backboard and acid free linen tape. Each matted painting is also in a plastic sleeve.
This piece is the original. There are prints available on demand.
Finished product:
-11×14″ matted
-signed by artist
-includes protective varnish and plastic sleeve
PLEASE READ Below!
Purchases made within the state of Minnesota will have a 6.87% sales tax applied.
SHIPPING CHARGES WILL BE INVOICED SEPARATELY VIA PAYPAL, unless otherwise noted. You will only be charged exact shipping. Please be aware that U.S. shipping is expensive, so if you would like a quote before making your purchase, feel free to email LakeandRiverCo@gmail.com. Your shipping will include tracking to ensure we know where your package is while en route. If you would like to place an international order, please contact me.