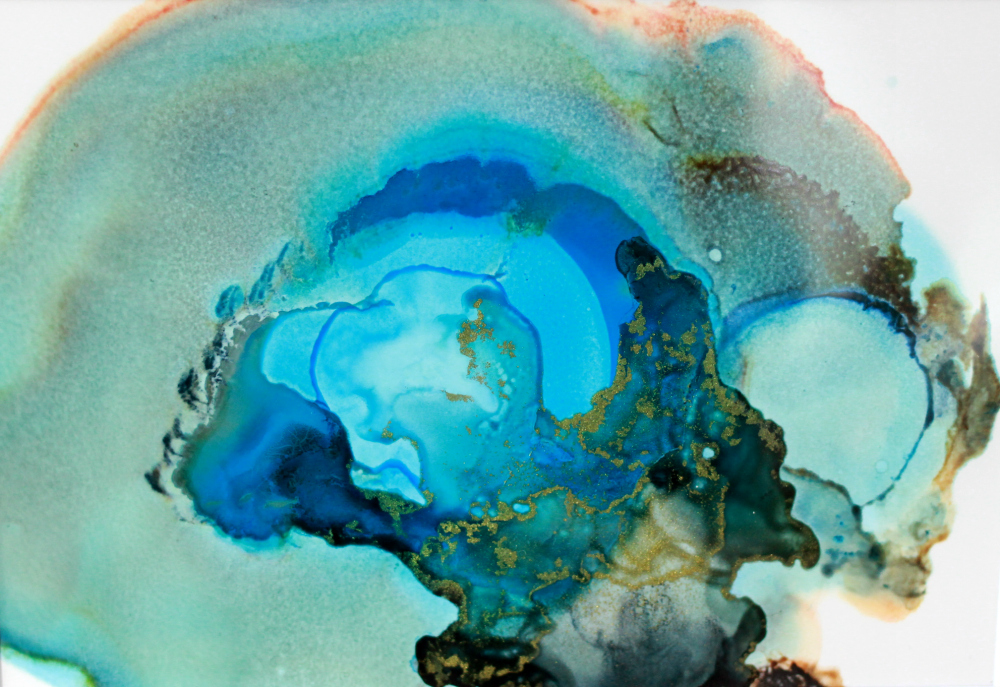 Aqua Epica                                                                         Flood
Both are original ink paintings done on synthetic paper with ink, isopropyl alcohol, metallic mixative, straws, and droppers.
Each painting is a fluid art piece using blown air as a controlled tool and a top layer of metallic.
The painting itself is 5″x7″. (It is matted to 8″x10″).
It is coated in a UV resistant non-yellowing protective museum varnish. This should help protect against fading, but it should still not be hung in direct sunlight.
It is secured in a professional matte with acid free backboard and acid free linen tape. Each matted painting is also in a plastic sleeve.
These pieces are the originals and ONE OF A KIND. No prints are available.
Finished product:
-8″x10″ matted
-signed by artist
-includes protective varnish and plastic sleeve
Both are available for purchase on Etsy.
______________________________________
*All images on Lake & River are copyrighted and may not be reproduced without licensing.