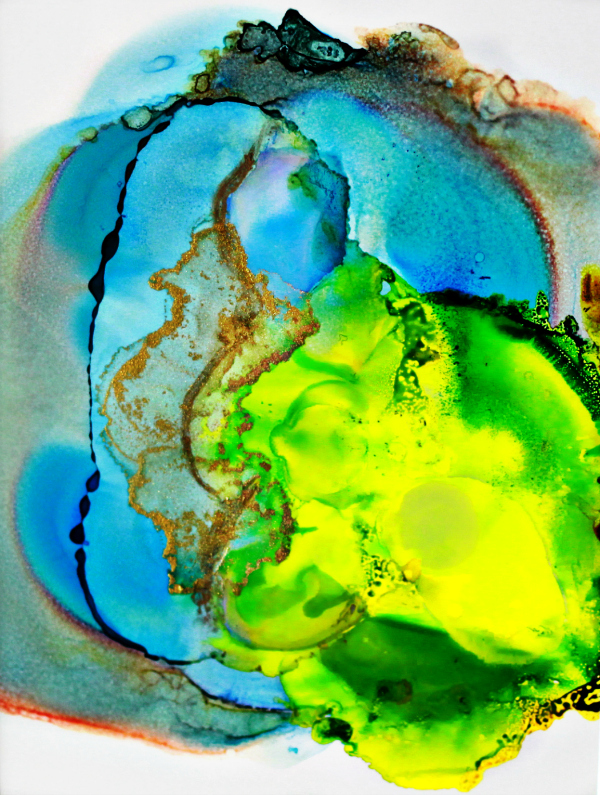 Title : Blue Squash November
Blue Squash November is an original abstract showing the decay of a pumpkin in late Fall. The bright colors are more surreal and not the usual Autumn colors we associate with pumpkins or Halloween and Thanksgiving.
This painting is a fluid art piece done using alcohol ink, isopropyl alcohol, controlled air with straws, various droppers, and synthetic paper.
alcohol inks
5×7 synthetic paper (yupo)
UV resistant coating
matted to 8×10 with acid free matte, backboard, and linen tape
signed
clear protective sleeve
The painting itself is 5″x7″. (It is matted to 8″x10″).
It is coated in a UV resistant non-yellowing protective museum varnish. This should help protect against fading, but it should still not be hung in direct sunlight.
It is secured in a professional matte with acid free backboard and acid free linen tape. Each matted painting is also in a resealable plastic sleeve.
Original is available through the Lake & River Etsy shop.
______________________________________
*All images on Lake & River are copyrighted and may not be reproduced without licensing.